♦♦♦♦♦♦♦♦♦
26th Annual Christmas Lighting Contest!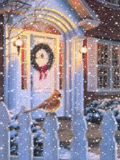 North Logan City invites you to add to the festive look of our City by decorating your home, neighborhood, and business. Enter yourself, enter a neighbor! Click Here for an Entry Form. Form must be returned to the City Office no later than December 4th at 5:00pm.
(The contest does not require entry forms. However,
if you fill one out, we will not miss your house.)
BE SURE YOUR LIGHTS ARE ON BY DUSK EVERY NIGHT!
(Judging will take place from Dec. 7th through Dec. 11th)
Winners will be announced and prizes awarded at the City Council meeting on Wednesday, December 16th, 6:30 p.m. at the North Logan Library (475 E 2500 N, North Logan). Your participation helps others enjoy the season and adds to the sense of pride in our great community. We hope you will join this fun and festive way to celebrate the holiday season.
For information call the city offices at 752-1310 ext. 10.
♦♦♦♦♦♦♦♦♦
♦♦♦♦♦♦♦♦♦
No Night Time Parking on Streets after November 15th!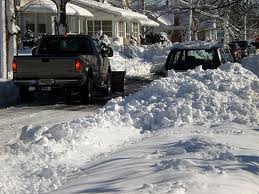 We would like to remind everyone that starting November 15th the winter parking ordinance (11-604) will go into effect. This means vehicles/trailers/RV's, etc., cannot be parked on city streets, curbs and shoulders between 1:00 am - 5:00 am on any day.
Please let your family and friends know,
as citations will be issued during these hours.
Do not put your garbage/recycling out the night before if it looks like there will be snow during the night. During other hours, if it is snowing, or beginning to snow, we would appreciate you not parking on the streets so that our snow plows can keep your roads clean and safe for you and your family.
Thank You, Police Department & Streets Department
♦♦♦♦♦♦♦♦♦
SHOP WITH A COP 2015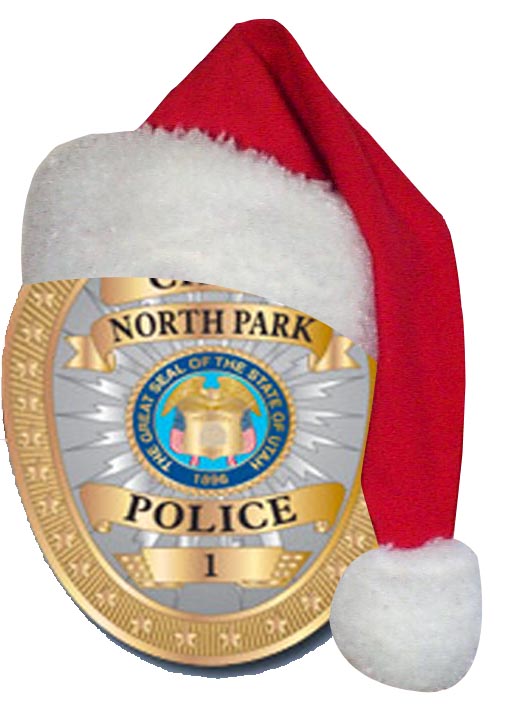 FROM CHIEF HAWKES:
With the holiday season fast approaching, I would like to invite families to consider contributing to our Shop with a Cop event this year. Your donations allow children in need to spend a morning with an officer doing some Christmas shopping for their families. It is a worthy cause. Make your donations at the North Logan City Offices: 2076 N 1200 E, North Logan, UT 84341.
♦♦♦♦♦♦♦♦♦
Logan & Northern Canal Piping & Pressurization Project (LNCPPP)
1) Project Design: Fall 2014 through Spring 2015
2) Construction: Fall 2015 through Spring 2016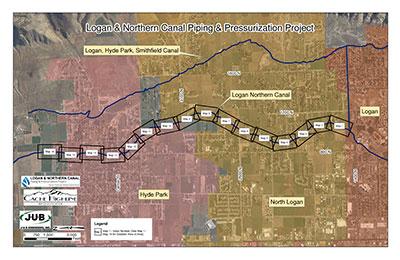 CLICK HERE
* Construction updates *
* Construction progress reports *
* Answers to your questions *
♦♦♦♦♦♦♦♦♦
Interested in the layout of the new
High School in North Logan?


Click here for the High School Complex Plan
♦♦♦♦♦♦♦♦♦
North Logan City's Mass Communication System:
North Logan City's Communication System can alert you to emergencies, water shut off, road closures, city events and other important information.
For those receiving a Water/Sewer bill, the City may have your contact information. To add/update contact information please submit the City's Mass Communication Form - bring it to the City Offices or mail it with your Utility Bill.
For those who do not receive Water/Sewer bills from the City (renters, member of PUD's, etc.), you may add your information through our Online Form.
♦♦♦♦♦♦♦♦♦
RESIDENTS - See a need, problem or fix in our City? Use one of the following online forms to let City Staff know:
♦♦♦♦♦♦♦♦♦
NON-RESIDENTS' Use of the North Logan Library:
A Family Non-Resident Library Card is available (see Library for details).