What's Happening
in North Logan
♦♦♦♦♦♦♦♦♦
Join the North Logan City Youth Council.
Your skills and ideas are needed.
Click here for application.
Application Deadline: October 10, 2014
♦♦♦♦♦♦♦♦♦
CURRENT BID OPPORTUNITIES:
Surplus List - Fall 2014
2001 Grass Hopper Mower
2003 Honda 4x4
♦♦♦♦♦♦♦♦♦


Road Surface Treatments scheduled to be applied this fall.

Any questions, please call 752-1310 ext. 16
Asphalt Overlay - September 22nd thru 25th:
2500 North (from 300 E to 400 E)
♦♦♦♦♦♦♦♦♦




Oct 17: Pumpkin Run
6pm: Elk Ridge Park

Rescheduled into November:
Pumpkin Smash Volleyball Tournament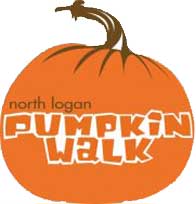 8:30am: Elk Ridge Park
Oct 23-25, 27,28: Pumpkin Walk
Elk Ridge Park
www.pumpkinwalk.com)
♦♦♦♦♦♦♦♦♦
North Logan City's Mass Communication System:
North Logan City has implemented a community information communications program which allows the City to alert you quickly for any emergency, water shut off, road closure, city event or any important information we feel would benefit you and your family. If your information with the City is correct and current, we will notify you via your home phone, cell phone, email, or text.
For those who receive a Water/Sewer bill, the City already has some information. But, if you need to update or add contact information please submit the City's Mass Communication Form - and bring it into the City Offices or mail it with your Utility Bill.
For those who do not receive Water/Sewer bills from the City (renters, member of PUD's, etc.), please add your information through our Online Form.
♦♦♦♦♦♦♦♦♦
NON-RESIDENTS' Use of the North Logan Library:
A Family Non-Resident Library Card is available (see Library for details).